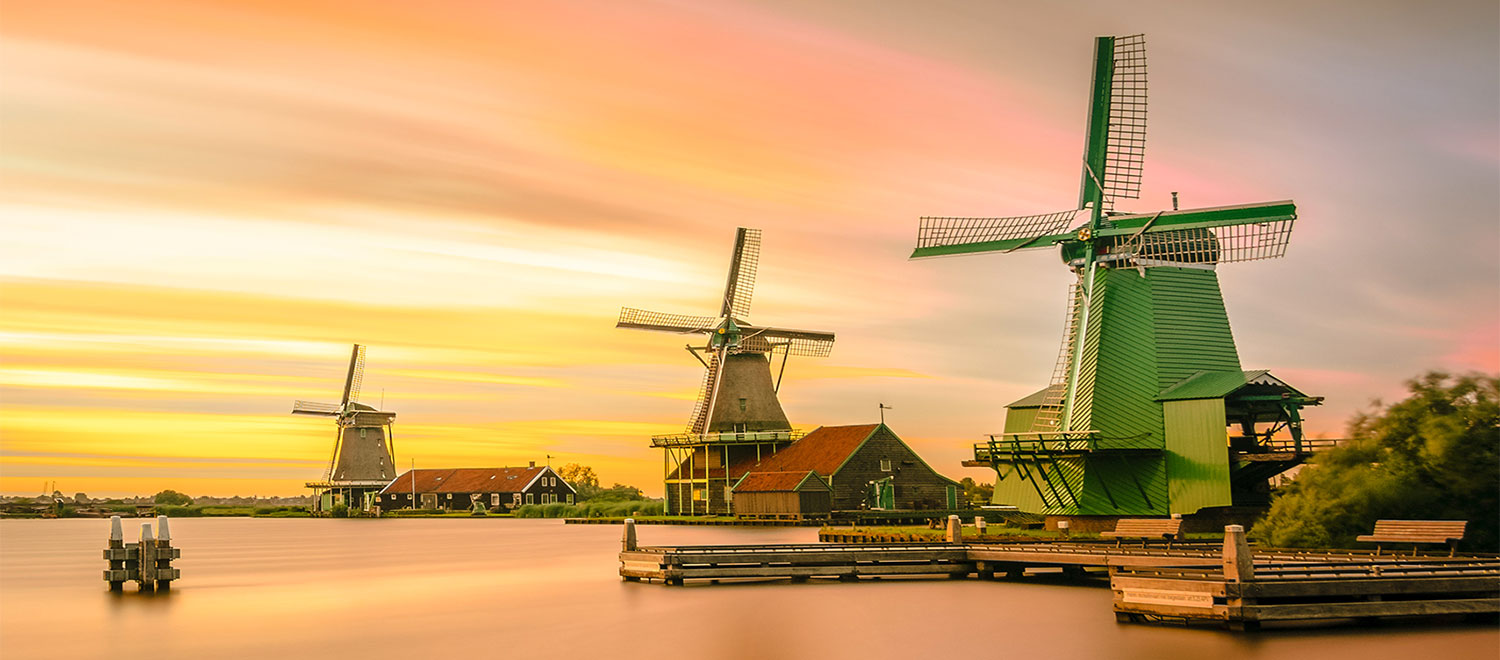 The Most Popular Windmills in Holland
Holland is famous for many things (think tulips, wooden shoes and Delft pottery) but windmills are one of the most popular. Beginning in the 1400s, windmills were used to drain waters from lakes to protect villages from flooding. Windmills have also been used to produce paper and oil and to saw timber. There are over one thousand windmills still standing in Holland. Here is a look at some of the most visited.

Kinderdijk Windmills
Much of Holland is 7 meters below sea level. The windmills in the complex of Kinderdijk drain excess water from the Alblasserwaard into the river Lek, which then discharges the water into the sea. There are five groups of windmills in Kinderdijk:

8 round stone brick windmills in the Nederwaard
8 octagonal thatched windmills in Overwaard
2 octagonal stone windmills in Lekkerland
1 windmill in Alblasserdam
The Windmills of Schiedam
The largest windmills in the world are in Schiedam. They reach heights of up to 33 meters. One of the windmills, De Nieuwe Palmboom, has been turned into a museum where visitors can learn about the history of the city's windmills. Originally there were 20 windmills in Schiedam but only five still stand today. In 2011 a sixth windmill was rebuilt.

Windmills at Zaanse Schans
At one point there were more than 600 working windmills in the Zaan region. Currently there are 10 running windmills at Zaanse Schans, located just outside of Amsterdam. The mills are used for several purposes, including grinding oil, flour, colorings and spices. Each windmill is labeled with information about its production process.

These are just three groups of the hundreds of windmills that visitors can check out when traveling through Holland. The beautiful structures dot the country's landscape as symbols of its rich history.