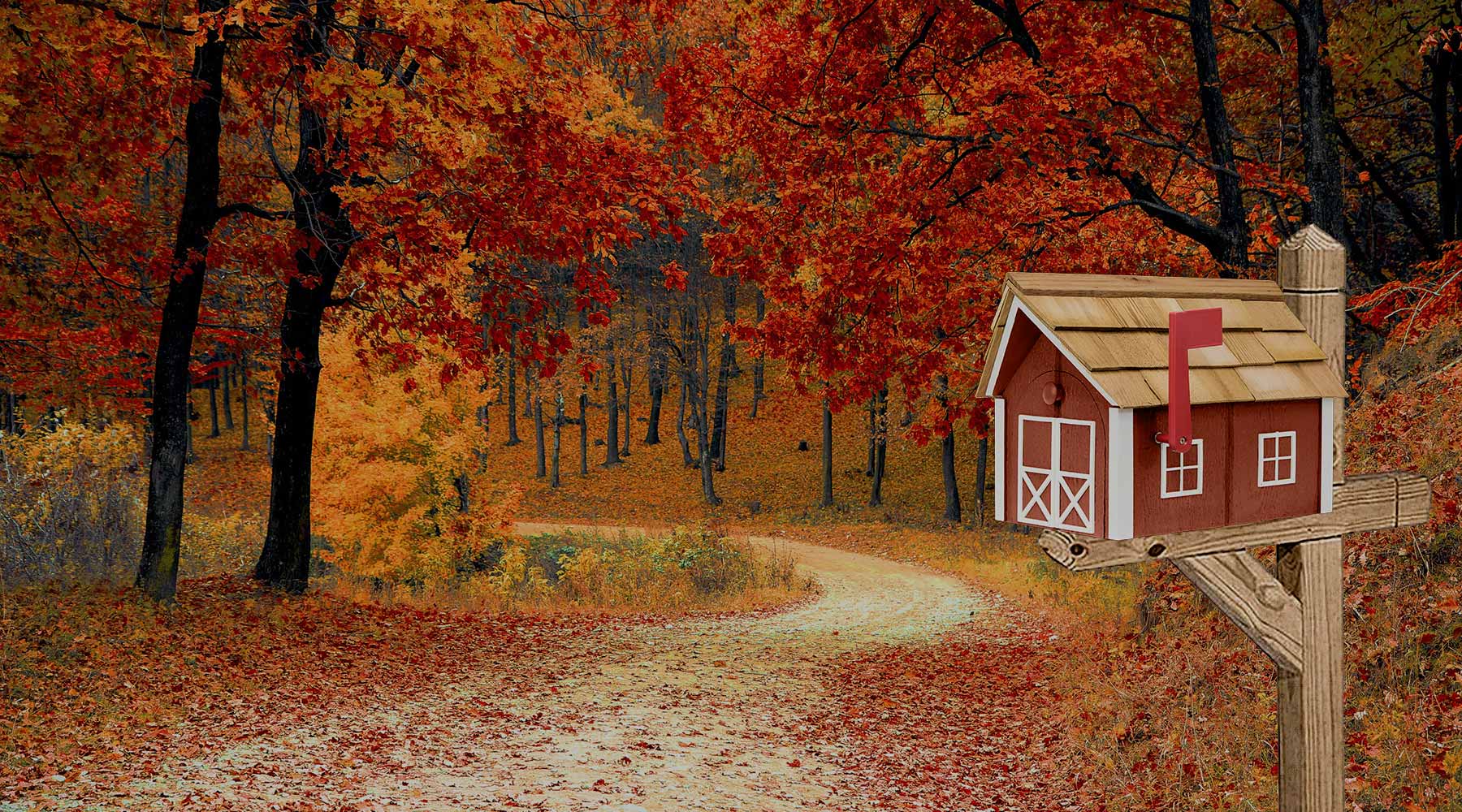 Timeless Mailboxes
Beautifully Crafted. Made To Last.
What Are You Looking For?
What Customers Are Saying
Fabulous birdhouse. I've already had many compliments on it, so I'm sure the birds will live it, too! Well made, well packaged and fast delivery.
Cynthia J.
Beautiful mailbox. Super easy to put up. Good quality wood. Recommend putting a sealer of some sort on the roof. Cedar color will fade if you don't.
Uniceros J.
Sturdy and adorable! Bought it as a gift for my sister. She set it up in a circle of garden gnomes. It made her very happy.
Inga R.
Love, Love, Love! Love this mailbox!! Came quickly and is just as advertised! Very easy to install! All my neighbors are jealous! Have had lots of compliments! Do not hesitate to order one of these! You won't be sorry!
Nurse R.
Well built ( heavy). Had to purchase a new post . Made a newspaper box to hang below mailbox. Put second coat of clear coat to protect from florida weather /sun newspaper box made from section of 5" square plastic post , panted red , put at angle , secured with two angle brackets. Holes drilled in end to drain rain . First day out , newspaper delivery left newspaper in box !!
W. Trent
My Mom Birthday Present. We Are So Satisfied with This Product. My Mom wakes up in the middle of the night to look at light. Thank You So Much!!! It was easy to install, Very Sturdy and it was already Assemble we loved that part. Just had to put it up and place the light on top. Very,Very Satisfied
Miyoshi
The Latest From Our Blog
If you go for a walk in your neighborhood, you probably pass dozens of bird feeders without even realizing it. If you are interested in joining your neighbors in their quest to care for mother nature's beloved birds, then you...

Read now

It's much simpler to find birdhouses for sale than it is to rely on the birds to decorate your backyard! The birds won't always tell you what kinds of birdhouses they need, either. Here are seven tips for choosing a...

Read now

As a proud homeowner who still gets your mail delivered by a mailman, it's important that you make a good impression—not only for visitors to your home, but also for guests to your neighborhood as well. An outdated metal mailbox...

Read now
Search
Use this section to help customers find the products they're looking for.